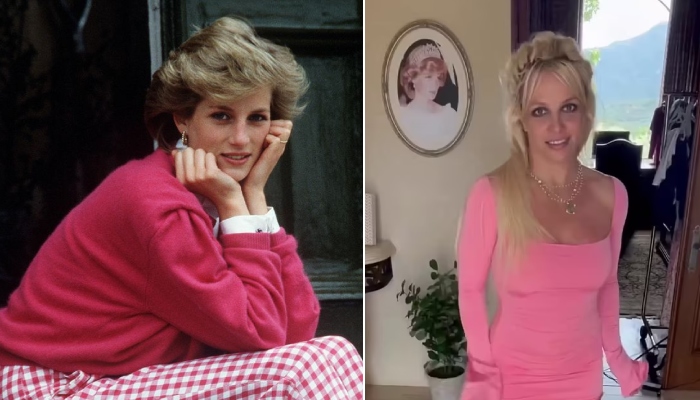 Britney Spears expressed her love for Princess Diana as the pop icon's fans noticed a subtle nod to the late princess in her latest video.
The Gimme More singer, 42, took to her Instagram over the weekend and posted a twirling video of herself in a pink dress.
While Spears looked gorgeous in the clip, eagle-eye fans noticed Princess Diana's portrait hanging in a vintage oval-shaped frame on the wall.
Spears, who has often been referred to as the 'Princess of Pop', has shared that she feels a special connection to Diana, who tragically died in 1997.
The Criminal singer danced to the iconic track Girls Just Wanna Have Fun by Cyndi Lauper in the video. She captioned the post, "PRETTY IN PINK… TODAY," and added a pink bow icon.
Responding to Diana's portrait displayed prominently in the background, one fan tweeted, "My mood today is the framed photo of Princess Diana in Britney Spears' house."
"Britney Spears being a fellow Princess Diana worshipper is so real of her," another added.
Back in May 2021, Spears paid a seemingly timely tribute to Princess Diana on Instagram following renewed criticism of the BBC's 1995 Panorama interview.
"She never wanted to be the queen," Spears wrote in the caption, alongside a photo of Diana. "She wanted to be the heart of the people! She was more than class… she was sheer genius down to the way she spoke to the way she mothered her children," she added.
"The essence of being completely oblivious to her own power! 750 MILLION people watched her get married on TV! She will always be remembered as one of the most remarkable women to date."