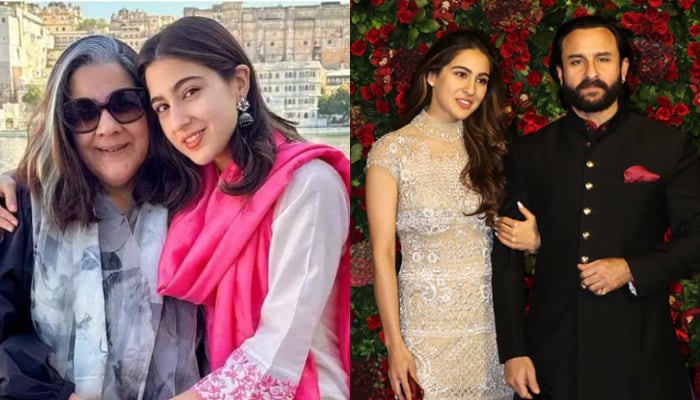 Recently in an interview, Sara Ali Khan talks about her equation with mother Amrita Singh and father Saif Ali Khan.
While talking about her relationship with Amrita, Sara stated: "Visualising life without mom to any degree is what scares me the most. Most often the one thing that I can definitely rely on is that mom is the reason to wake up. On most days, that's it, that's the reason. I can't not have that."
Moreover, she revealed her relationship with Saif. She says that Saif does not help her with choosing scripts rather he leaves the decision on her.
The Kedernath actress said that the Cocktail actor tells her: "As an actor, if you're reading a script and feel at the end of it that you want to do it, then do it. Kisi aur ko padha ke kya hi milega! Other people have their own convictions and guts but I've my own."
As per Pinkvilla, Khan's mother Amrita is known to be fantastic actor and everyone is looking forward to the mother-daughter duo to collaborate. When asked if she intends to do a film with mother, Khan replied: "The film is called real life. It happens every day. There are no intervals there and snacks are not always free."
On the work front, Sara Ali Khan featured in latest released film Gaslight alongside Vikrant Massey and Chitrangda.