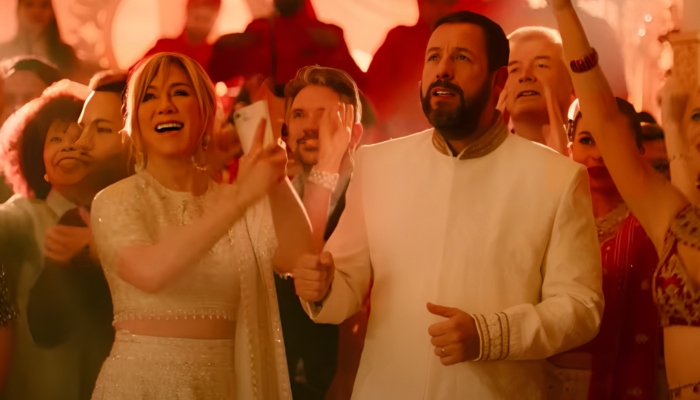 Jennifer Aniston dropped jaws as she donned an ivory-hued chikankari lehenga in Murder Mystery 2 teaser. 
The Hollywood actress recently spoke of her experience of wearing the traditional dress while promoting the upcoming Netflix comedy.
Aniston, 54, during her virtual interview with PTI, praised the "beautiful" lehenga by famed Indian fashion designer Manish Malhotra.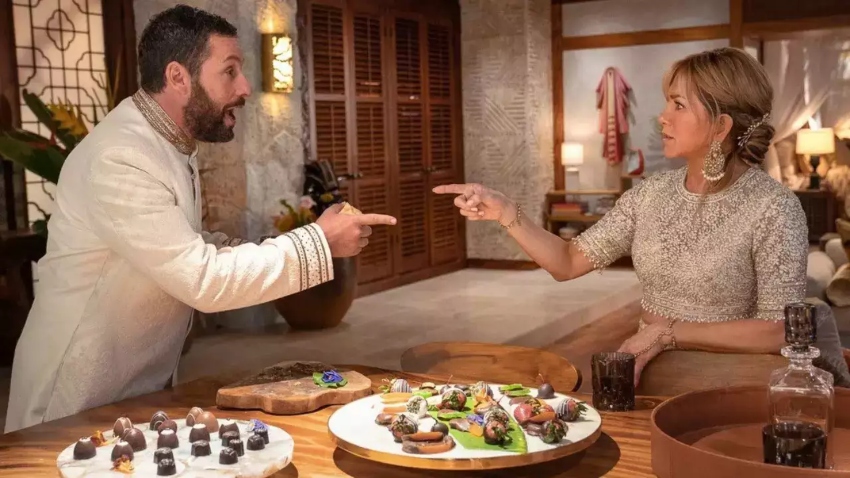 The Friends alum revealed that renowned Hollywood costume designer Debra Mcguire had picked the ensemble for her, which she wore during an Indian wedding sequence in the film.
Aniston described the dress, which took approximately three months to create, as a "beautiful" attire. "It was extremely heavy and I wasn't expecting that," she said.
"So much respect for all the beautiful women of India who have to not only wear it, but dance. We had a really good time," she added.
Aniston's co-star Adam Sandler, who was also part of the conversation, said Aniston "looked stunning" in the lehenga.
"Thank you, sweetheart," she responded to her co-star's praise.
Aniston also spoke about shooting the Indian wedding sequence, "And the wardrobe department? That was a lot of people. There were tons of people and it was gorgeous. The set was so beautiful too."
"The wedding scene was the longest part to shoot. The music was so great too. I think the tradition to dance at a wedding was so incredible. We experienced the Indian wedding. Does the elephant also come into the wedding usually?" she added.
Murder Mystery 2 will stream on Netflix from March 31.