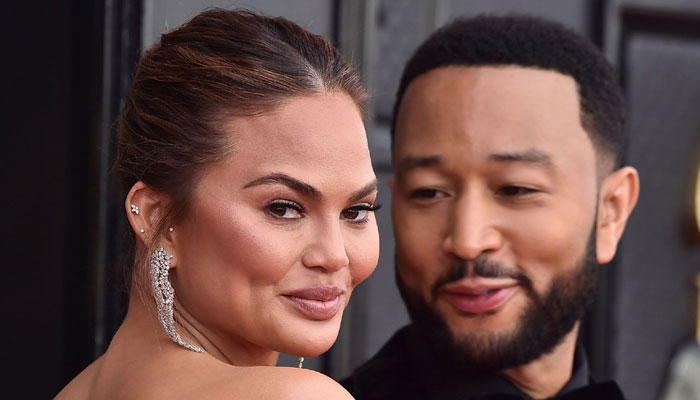 John Legend turns to fans and gushes over Chrissy Teigen's strength and awe-inspiring recovery from pregnancy.
These admissions have been shared by Legend, during the course of his chat with People magazine.
There, he gushed over the new adjustment period in their lives and even lauded wife Chrissy Teigen's recovery.
"There's still a lot of recovery, but she's doing great with it," he claimed.
"She's so smart and strong and women go through a lot to bring life into the world and I'm always in awe of her for that."
For those unversed, the couple is parents to three kids, Luna, 6½, and son Miles, 4½, Esti, newborn and even angel baby Jack.
While gushing over it, Legend admitted, "[It's] very exciting. was just saying my kids are doing so well. My older kids are doing so well with her and (it) just fills the house up with more love."
"I just think we're more comfortable with ourselves and our parenting style and I think we're just more comfortable being parents now. So dare I say, it's easier."
Plus, while "I'm still working, but less work and I'm not touring this year, but just doing occasional shows."
"And I'm not doing The Voice this season, but coming back later. So it's kind of a moderately reduced schedule. Chrissy probably wishes it was a little more reduced, but this is definitely reducing my workload this year."